KEVIN JULIEN & THE BYRNES COMPLEX
KEVIN JULIEN & THE BYRNES COMPLEX
Soul, FUNK & RNB
The Byrnes Complex is an alter ego of Kevin Julien for his Soul, Funk and RnB recordings.
The Byrnes Complex will encapsulate irresistible grooves as associated with Black musical styles such as Funk and Rare Groove; lyrical content ranging from the socially conscious to the ecstatic states of human joy and musicianship of the highest order recorded by Kevin Julien alongside stellar instrumental and vocalists.
"Working with Julien was a total pleasure. He gave me a cool funky song to mix where the tracks were all cut live, the musicianship was first class. Working with Julien is always a treat. I never know what he is going to surprise me with, but I know it will be funky" - JACK ROUBEN
Jack Rouben is a recording and mix engineer who has recorded and mixed some of the most important Funk and Soul records of all time.
These include "Earth Wind & Fire "That's The Way Of The World", The Gap Band "I Don't Believe You Want To Get Up and Dance" (better known as "Oops Upside Your Head"), The Emotions "Best Of My Love" and Gloria Gaynor "I Will Survive".
Music Videos - The Byrnes Complex
Kevin Julien & The Byrnes Complex (ft Stephanie French)
FALL IN LOVE WITH YOU EACH DAY
Kevin Julien's new Byrnes Complex release is uptempo and romantic with an extended jam on the full length version.
The Byrnes Complex ft Shari
REAL EYES REALIZE REAL LIES
Lies are most often corrosive and costly. It seems that no area of society or its institutions has avoided being damaged by dishonesty. Be it churches (child abuse scandals); banking and finance (The Recession of 2007-2008) or sport (doping scandals). Lies often reveal themselves in unexpected ways. The question becomes who can you trust? Julien has come up with a lyrical tongue twister of a chorus in his exploration of honesty and the lack thereof. A lie can be seen as theft. The stealing of the joy of childhood for those who are survivors; the theft of a country's wealth and its future by those committing financial fraud; the stealing of role models and inspiration for those who believed a person achieved great things to later find that they stole another person's music and presented it as their own or that they accepted a gold medal when it was stolen by cheating. But Julien also shows that a liar ultimately cannot harm an honest person in the long run. A dishonest person may delay a good person from their destiny but a gifted person's future is assured. Only they alone can produce what the dishonest person craves. In the end the dishonest person's efforts are counterproductive to their very own future because if they genuinely worked with people they would share in the fruits of the honest person's ability and their eventual success. But by trying to steal the dishonest person loses because the honest person will be strengthened by that dishonesty that they experienced and this only drives and motivates them to fulfill their potential. "Cos I'm happy, you only made me stronger".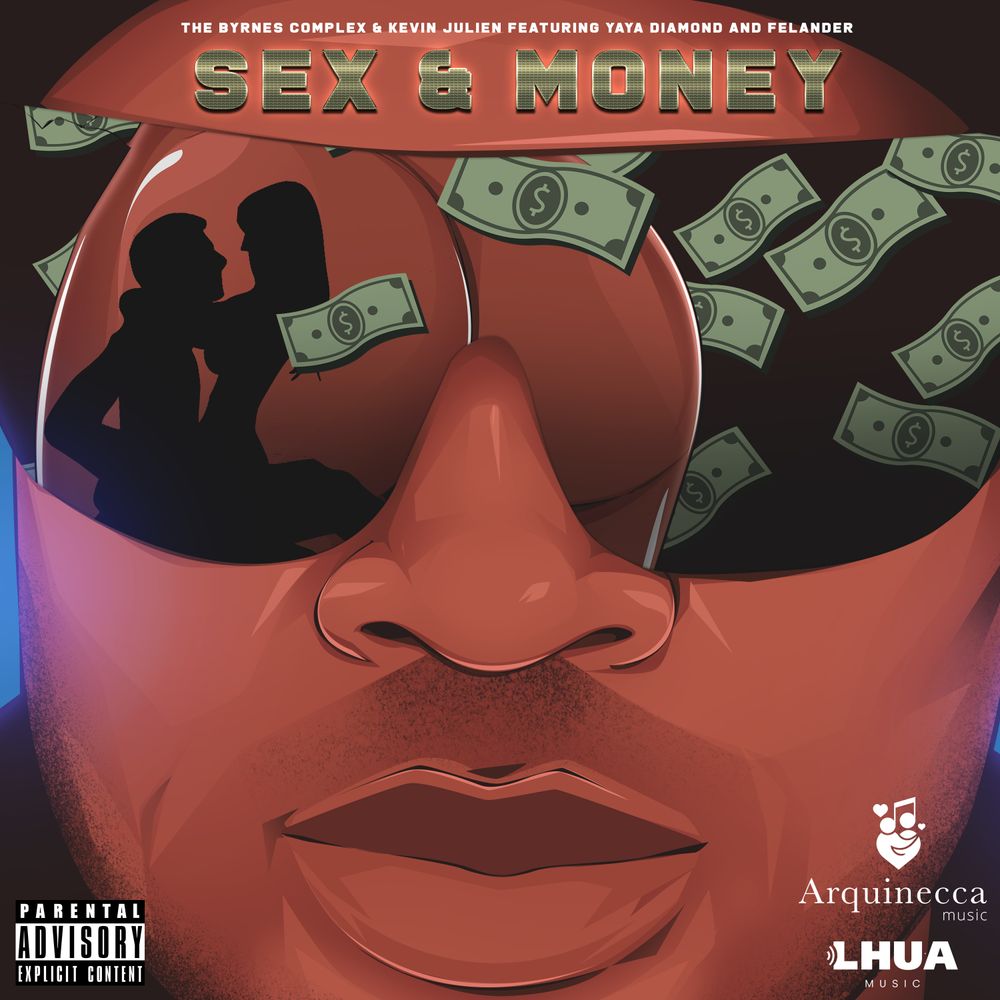 The Byrnes Complex & Kevin Julien ft Yaya Diamond
SEX & MONEY
Kevin Julien launches his Funk/R&B Band 'The Byrnes Complex' with the single "Sex & Money". It could be argued that sex and money are the two biggest drivers of human behavior. The Byrnes Complex explores what happens when sex and money have negatives impacts on personal lives and as well as the world at large. On this recording Kevin enlisted 2 of the world's preeminent sound engineers in Jack Rouben (Earth Wind & Fire, Aretha Franklin and many others) and Bernie Grundman (Thriller, Purple Rain, The Chronic).
Kevin Julien & The Byrnes Complex
UNCOVER TO DISCOVER
Julien expands the musical territory explored by The Byrnes Complex to contemporary RnB with this smooth, sexual, seductive slammer.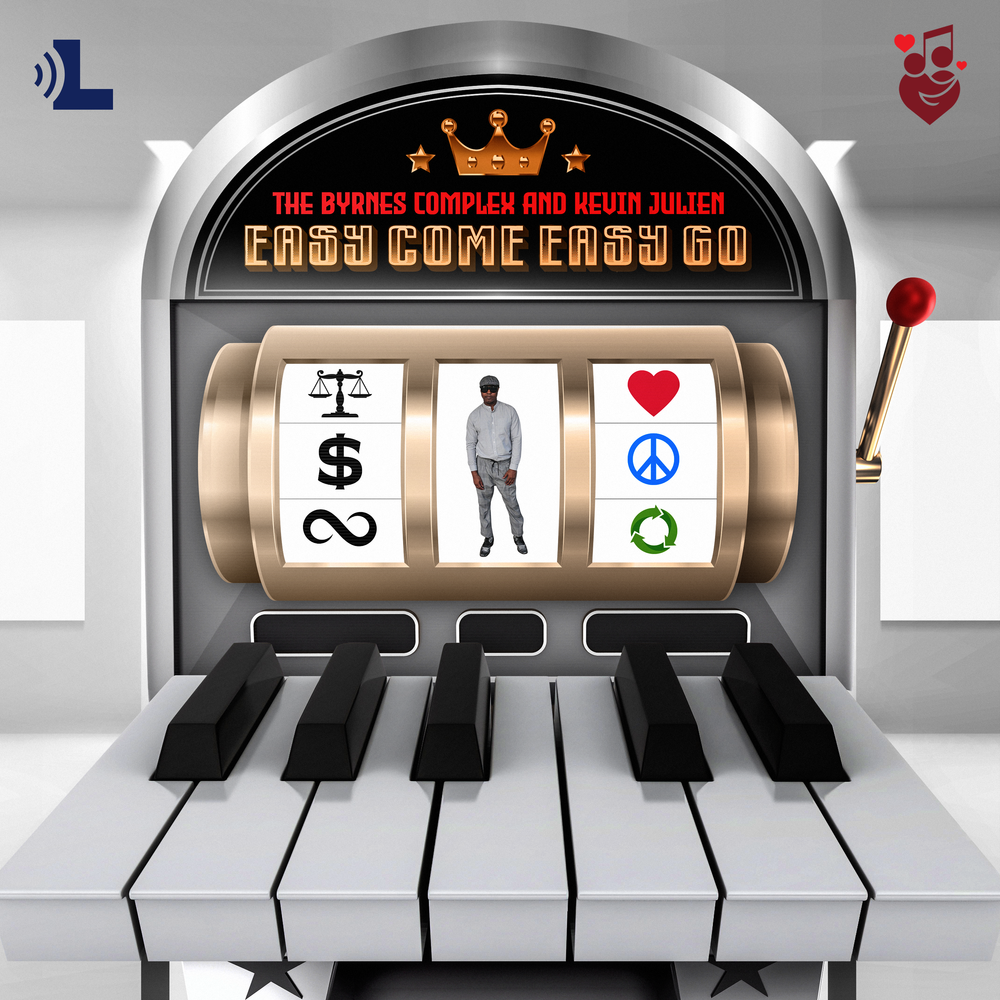 The Byrnes Complex
EASY COME EASY GO
The short version of this song was edited by Jack Rouben, legendary mix engineer for Earth Wind & Fire, The Gap Band, Aretha Franklin, Gloria Gaynor and Peaches & Herb among others.